Education
Education
The educational system in Liberia was not well developed to begin with; there were not enough school buildings, nearly all high schools lacked science laboratories, there were no public libraries, there were not enough qualified teachers, and there are no training schools for principals, district education officers, and county education officers. The 14-year civil war worsened an already bad situation by destroying about 70% of school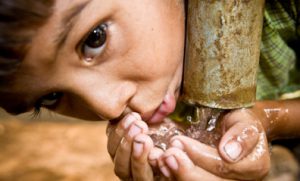 looting books and other educational materials, and killing or displacing teachers and principals. Many experienced educators left the country and have not been replaced. As a result of these problems, both high school and universities are being taught in many in many instances by unqualified personnel and graduates are unable to read and write in English well or solve basic arithmetic problems.
Due to the history of the founding and traditional and cultural practices of the country, there is a huge learning gap between rural and urban areas, between males and females, and between rich and poor.
The Kou Yorway Foundation intends to help turn this sad situation around by providing quality, affordable, and equitable Christian education for children in rural Liberia.  The school system will work with parents to provide equal access to education for girls and it will encourage equal participation by women in teaching and administration.
The Kou Yorway Foundation seeks partnership with churches, Christian philanthropic organizations, individuals, and well-intentioned groups to raise the necessary funds and to develop and execute the educational programs that will meet the needs of the Liberian community.